You Can't Replace Hands On Training – a Letter From Doug Murdock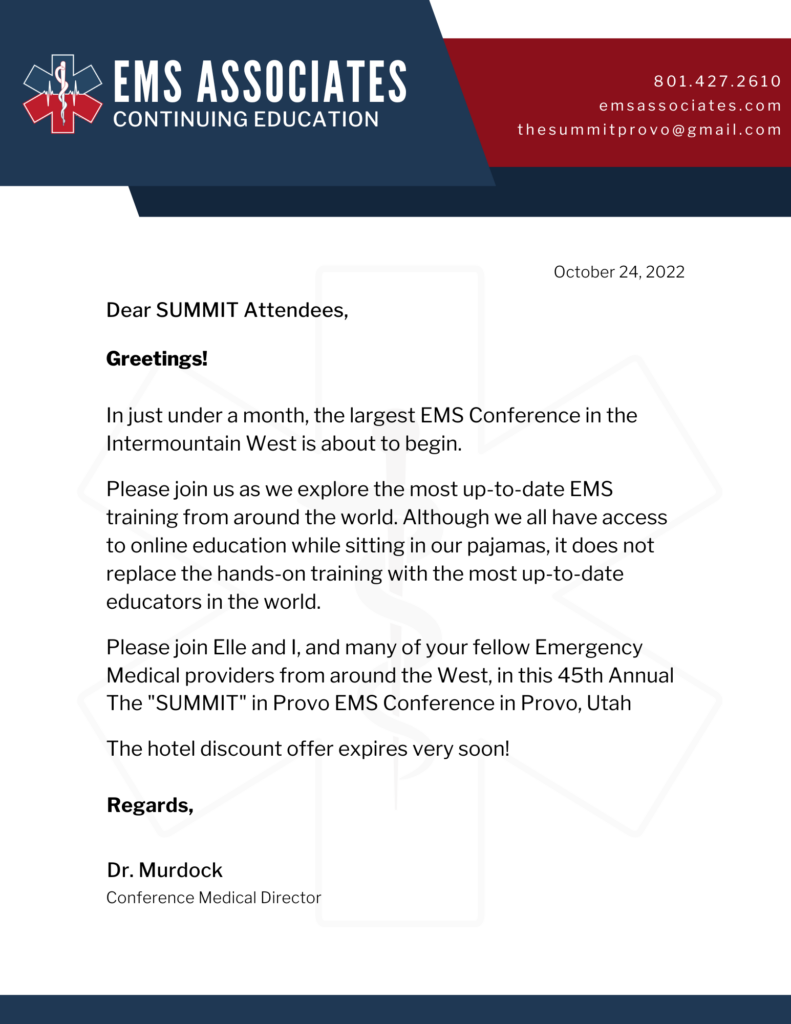 In just under a month, the largest EMS Conference in the Intermountain West is about to begin.Please join us as we explore the most up-to-date EMS training from around the world. Although we all have access to online education while sitting in our pajamas, it does not replace the hands-on training with the most up-to-date educators in the world.
Please join Elle and I, and many of your fellow Emergency Medical providers from around the West, in this 45th Annual The "SUMMIT" in Provo EMS Conference in Provo, Utah.
The hotel discount offer expires very soon!
Regards,
Dr. Murdock
See your registration options on our home page!